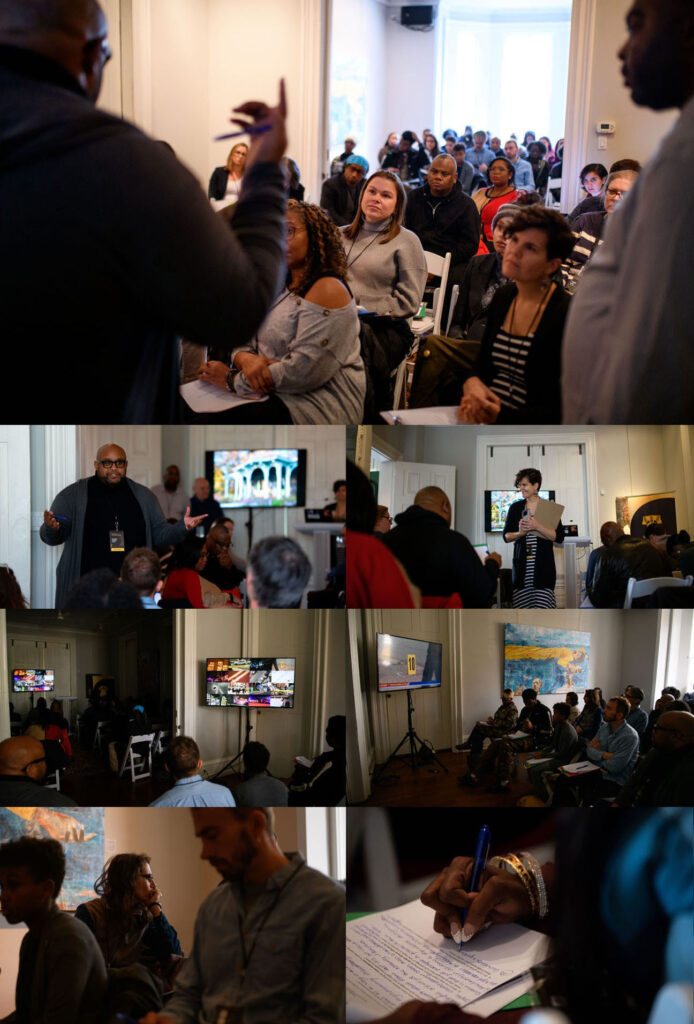 We convened our first Gun Violence Prevention Reporter Certification Workshop on November 15 at the Cope House at the Awbury Arboretum in the East Germantown section of Philadelphia.
Twenty-five journalists and 15 community-based gun violence prevention experts participated, including journalists from four other cities and two national news organizations. All participants received certificates identifying them as PCGVR 2023 Gun Violence Prevention Reporting Fellows.
The workshop was led by Prof. Jennifer Midberry of Lehigh University and Manny Smith of Yahoo News, who have both played critical roles in our organization's development since inception. Our director of research Dr. Jessica Beard also presented as well as Prof. Yvonne Latty, director of the Logan Center for Urban Investigative Reporting at Temple University.
The curriculum was informed by our own research, live events, virtual brainstorming calls and listening sessions convened during the past four years, including responses from journalists who report on gun violence, community representatives with extensive lived experience, journalism educators from several universities and our multidisciplinary research collaborative.
We plan to scale up this workshop nationally in the spring and you can stay up to date with our plans by subscribing to our free Weekly Brief email newsletter.