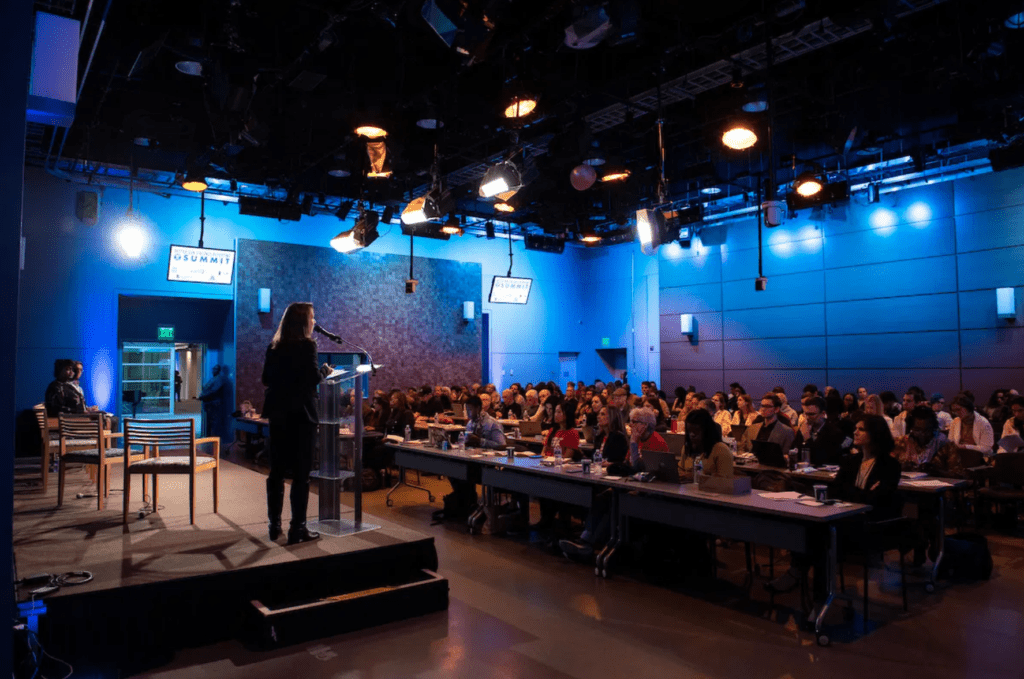 Above: Nearly 250 people attended our inaugural Better Gun Violence Reporting Summit at WHYY in Philadelphia in 2019.
Through live events, virtual brainstorming calls and listening sessions we convened during the past four years, we have been gathering information from journalists who report on gun violence, community representatives with extensive lived expertise, journalism educators from several universities and researchers working across a spectrum of disciplines. Now we are ready to conduct the pilot deployment of our new certification curriculum in Gun Violence Prevention Reporting at a workshop here in Philadelphia on November 15, 2023.
As we have at every step, we are also inviting experts from the Philadelphia gun violence prevention community to monitor the training, provide feedback and make final revisions to the curriculum, which we will offer during a larger convening at a national conference we are planning here in Philadelphia next spring. Stipends are available for this gathering and all participants who complete the one-day program will be invited to identify as 2023 Gun Violence Prevention Reporting Fellows with our organization.
Applications are now closed for November 15 but you can stay up to date on future opportunities by subscribing to our Weekly Brief free email newsletter.