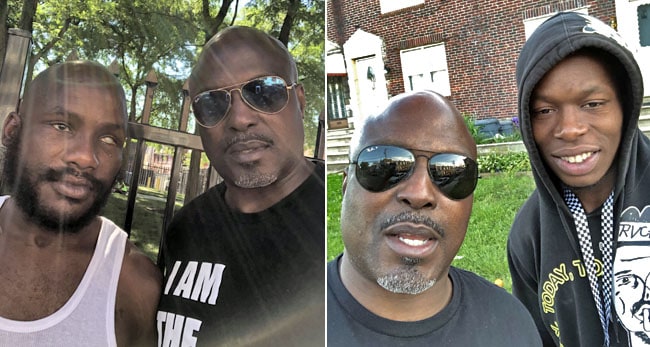 Solomon Jones of WURD Radio curated "Voices Beyond the Gunfire," a series of five radio interviews — conducted by three interviewers — with young men from ManUpPHL's Listening to the Streets initiative discussing real-life experiences, exploring causes and effects of gun violence and weighing the human cost. This series elevates the voices that have not been heard on the issue of gun violence: those whose very lives are at risk. They offer insights that come only with experience, and we believe that their unique and innovative answers will help us to reach our goal: solving gun violence.
Darrell Holloway
Darrell Holloway was shot when he was 17 years old and continues to live with the consequences. Holloway shares his compelling story of struggle and resilience with Khali Younger, who left the streets and the prison system to become a registered nurse.
Edwin "Tony" Murchison
Award-winning journalist Solomon Jones interviews Edwin "Tony" Murchison, who was shot in the first months of the coronavirus pandemic in 2020. Murchison's experience with gun violence mirrors that of his father. Now Murchison is trying to build a different legacy.
Angela Sears
Brian Wallace, a former juvenile lifer who served 46 years in prison, remade his life after being released in 2018. He interviews Angela Sears, who lost her daughter to gun violence in the streets of Lawncrest. The murder was caught on tape, but no one has been convicted.
Brian Wallace
Award-winning journalist Solomon Jones interviews Brian Wallace, a former juvenile lifer who was jailed at 14 and served 46 years in prison for his role in a robbery that ended with a murder. Wallace explains his upbringing in South Philadelphia, his prison transformation, and his role to redemption.
Joshua Cosby
Former juvenile lifer Brian Wallace has had his experiences with gun violence. So has 30-year-old Joshua Cosby. Now the two men, who are nearly two generations apart, discuss the similarities and differences between their stories, and talk about solutions for the future.