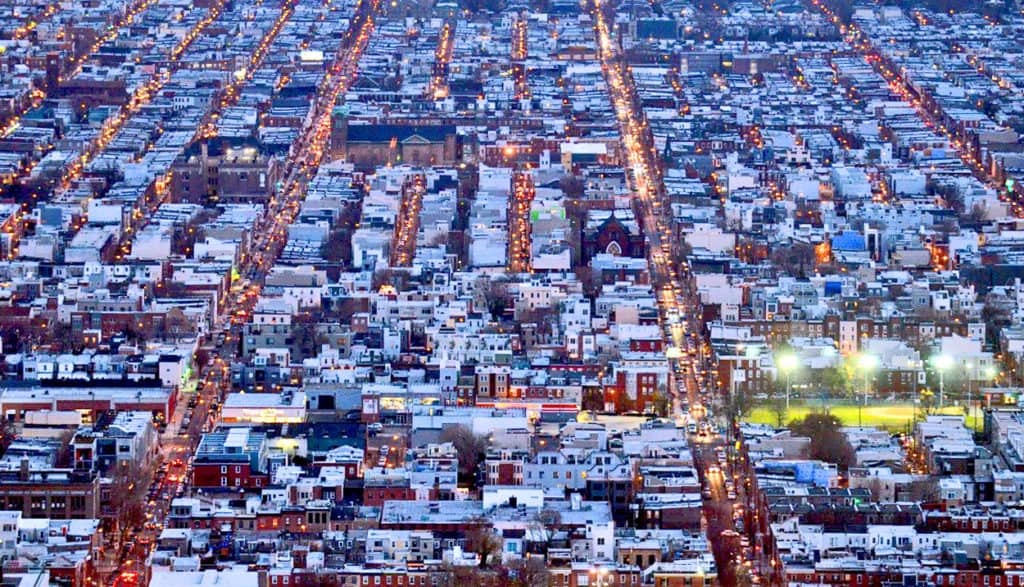 What if changing the way journalists report on community gun violence could prevent shootings and save lives? The Philadelphia Center for Gun Violence Reporting was created to explore this hypothesis. We have three primary initiatives:
Gun violence continued to increase both locally and nationally throughout 2021 but we have made good progress developing The Philadelphia Center for Gun Violence Reporting during this first full year of operations and we expect to demonstrate more positive impact with each following year. We have now organized our work into three closely-aligned programs:
1. Credible Messenger Reporting Project
The Credible Messenger Reporting Project trains, compensates and empowers people impacted by gun violence in Philadelphia to produce and distribute news reports on its root causes, their lived experience and possible solutions from the community perspective, with guidance from professional journalists.
During the past 12 months, this project provided support to 17 Credible Messenger reporters and producers as well as eight advanced professional journalists, some of whom also have significant lived experience, and two partnering community organizations. You can find reporting from the first cohort on our home page.
Next, we hope to add at least two new project staffers early in the new year and invite community reporting applications for the next round soon after. Looking further ahead, we hope to embed Credible Messenger Reporting Project Fellows in local newsrooms, support a community news program on gun violence prevention and engage with partners around the country to replicate this work.
2. Research at the Center
The Center hosts an interdisciplinary research collaborative that is exploring the intersection of gun violence, impacted communities and the media.
Our Director of Research Dr. Jessica H. Beard is a trauma surgeon who cares for gunshot patients at Temple University Hospital and researches public health at Temple's Lewis Katz School of Medicine. Her work is supported by a three-year Stoneleigh Foundation Fellowship.
We are making plans now to announce important new developments early in the new year.
3. Better Gun Violence Reporting
The Center strives to help journalists covering gun violence find a more diverse selection of experts, the most reliable data, evidence-based solutions, inspiring past reporting, strategies for community engagement, professional networking opportunities and additional resources.
During the past 18 months, we have advised journalists on better gun violence reporting practices at every major media outlet in Philadelphia, as well as digital-first and community newsrooms, and at news organizations across the nation.
Our professional development program began with The Better Gun Violence Reporting Summit, just before the pandemic, and we are making plans now for a new, COVID-safe gathering next summer.
Next Steps and Vision
We strive to model ourselves after other organizations that have dramatically advanced the practice of journalism.
In 2022, we hope to expand a podcast we have been producing, host a hackathon to advance best reporting practices, continue building out our core programs and keep growing the team we need to achieve our mission.
Within five years, we hope to support a small staff with a long runway for continuing operations and a strategic plan for sustainability.
Until then, we plan to continue supporting voices from the community, publishing research that informs best practices, and building networks of journalists who believe we can all do better, make a difference and stop the violence.
Powered by Partnerships
Key partners to date have included: The Institute for Community Engagement and Civic Leadership at Community College of Philadelphia, Philadelphia Association of Black Journalists, Mothers in Charge, Philadelphia Obituary Project, WURD Radio, Johns Hopkins Center for Gun Violence Prevention and Policy, WHYY, Billy Penn, Reynolds Journalism Institute at the University of Missouri, Dart Center for Journalism and Trauma, The Trace, Action Tank, Resolve Philly, AH Datalytics, Coalition of Trauma Centers for Firearm Injury Prevention, Guns & America, Fels Lab at the University of Pennsylvania, Columbia Journalism Review, the Student Vanguard at Community College of Philadelphia, and Seeking Solutions: The Missouri Gun Violence Project.
Providing Support
Our funders to date have included: The Independence Public Media Foundation, Knight-Lenfest Local News Transformation Fund, The John S. and James L. Knight Foundation, The Lenfest Institute for Journalism, Stoneleigh Foundation, Reynolds Journalism Institute, Dart Center for Journalism and Trauma, The Douty Foundation, Resolve Philly and the Philadelphia Office of Violence Prevention.
Organization
The Philadelphia Center Gun Violence Reporting is project of the Initiative for Better Gun Violence Reporting and resides at the Institute for Community Engagement and Civic Leadership at Community College of Philadelphia.
The Initiative was founded by Philadelphia multimedia journalist and educator Jim MacMillan during his fellowship at the Reynolds Journalism Institute at the University of Missouri in 2019. MacMillan serves as the director of both the Center and the Initiative.
The Initiative is co-managed with fiscal sponsorship by CultureTrust Greater Philadelphia and is a member of CultureWorks Greater Philadelphia.
Make a difference: Support the Center
Here's what you can do: Support our Advancement agenda for 2022.