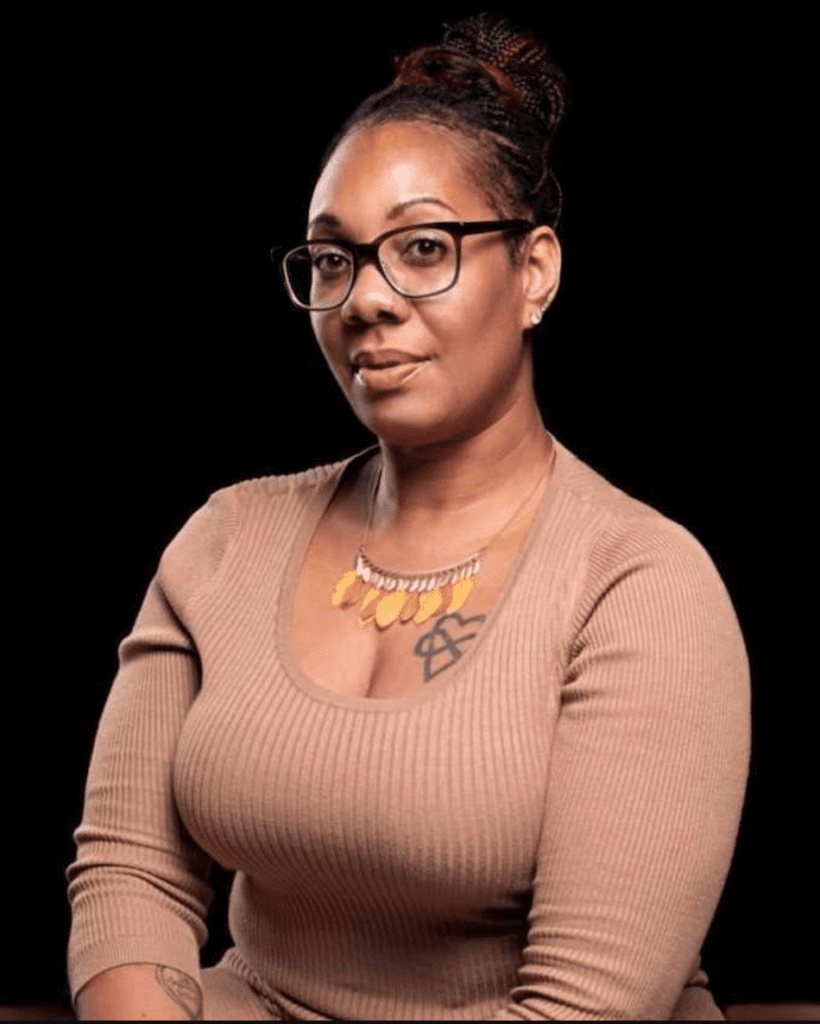 Maxayn Gooden is Community Engagement Manager for the Credible Messenger Reporting Project. Her work includes communicating with past, present and future community journalists, helping to meet their reporting needs, gathering community-produced content and helping to plan and execute improvements to the Credible Messenger Reporting Project.
Maxayn is the founder of the non-profit organization WomanofValor74 (FB/IG) which creates a platform for young girls to talk about their past traumas and inspire them to celebrate who they are and where they come from. She also founded Jahworld_18, an organization that serves young men through mentorships to lead them to a better future.
In 2017, Maxayn suffered a tremendous loss when her son eighteen-year-old son Jahsun became a victim of gun violence. As a Credible Messenger in the first cohort at our Center, she and her team produced "The Lasting Impact" where she shares her story and honors Jahsun's memory.
In addition to her work with the Credible Messenger Project, Maxayn serves as the Diversionary Liasion with the Philadelphia Housing Authority and also previously worked for three years with the Philadelphia District Attorney's office. You can watch Maxayn on the Netflix mini-series "Worn Stories" in the "Lost & Found" episode and read about her work with the Souls Shot Portrait Project.
Maxayn is a Philadelphia native who has immersed herself into community activism and plays an integral role in the anti-violence efforts throughout the city. She says she has always known that her purpose in life was to help others and that she is doing the work she was truly placed here to do.
You can reach Maxayn by leaving a message at on our Contact page.