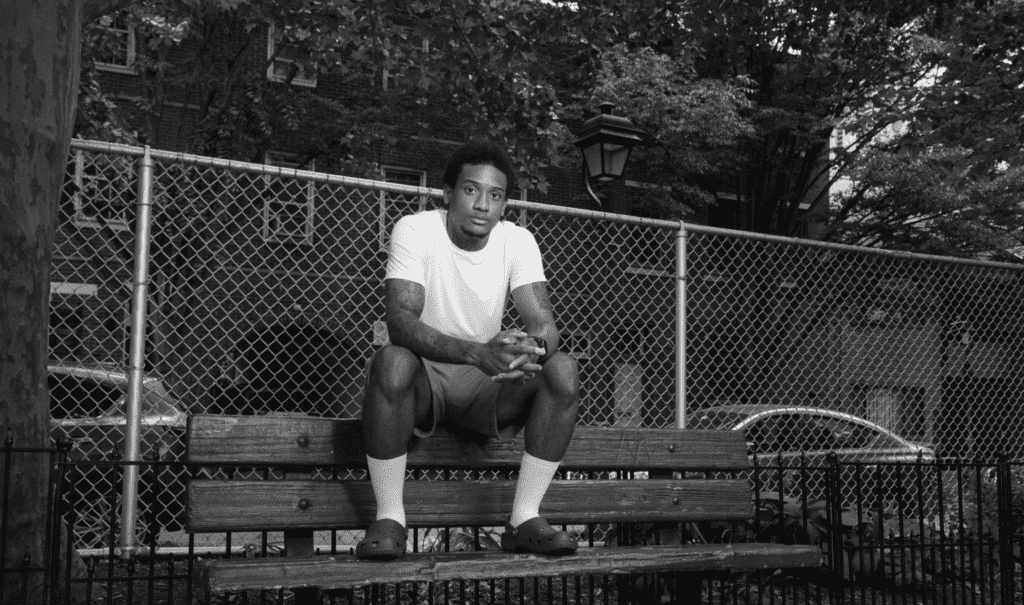 An interview "almost feels like an interrogation which is triggering for a lot of folks," but "It allows you to open up when you're talking to somebody who can relate to your experiences."

Tyler Campbell
About: Community journalist Tyler Campbell planned, managed, reported and wrote "Humanity behind the headlines: Black men on surviving in Philly," the latest work produced with support from our Credible Messenger Reporting Project.
Listen: Sammy Caiola, who recently joined WHYY in the new role of gun violence prevention reporter, interviewed Tyler. Here's an excerpt:
Watch: You can also check out the complete interview on YouTube: Exploring "Humanity behind the Headlines: Black men on surviving in Philly" with Tyler Campbell
Tyler Campbell was the lead Credible Messenger community journalist behind this project. Photographer Ronald Gray was also a Credible Messenger community journalist. Dana DiFilippo was the partnering professional journalist. This report was first published at WHYY.org.